The Great Entertainment Provider - GRUV, Where You'll find What You're Looking For
2022-10-13
Welcome to GRUV. GRUV delivers the Hollywood sizzle with an amazing selection of entertainment from DVD, Blu-rays and 4K UHD. Whether you're looking for the latest blockbuster action title, a weekend binge fest, a favorite TV show or a walk down memory lane with a childhood classic, They have what the viewer wants.

Halloween Deals
The Walking Dead: The Complete Eighth Season (Steel Book) [Blu-ray]
$12.99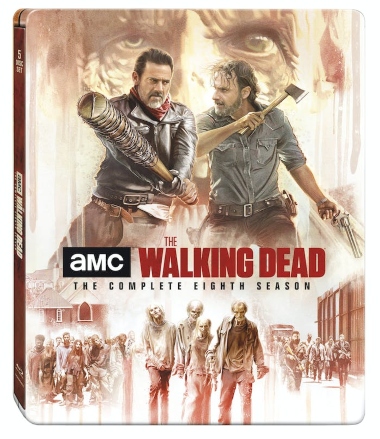 Season 8 of "The Walking Dead" returns as the #1 show on television and "quickly and explosively charges into the 'All Out War'" (Deadline)
Ghost in the Shell: Mondo Edition (SteelBook) [Blu-ray]
$7.99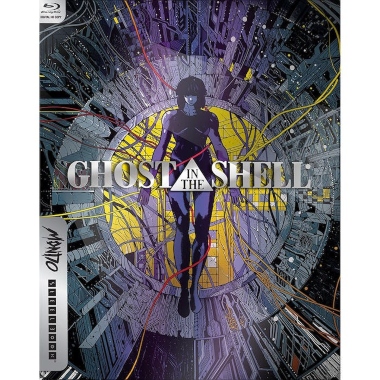 2029: A female cybernetic government agent, Major Motoko Kusanagi, and the Internal Bureau of Investigations are on the trail of "the Puppet Masters", a mysterious and threatening computer virus capable of infiltrating human mainframes. Together with her fellow agents of Department 9, Kusanagi embarks on a high-tech race against time to capture this ubiquitous entity. Director Mamoru Oshii's award-winning cyber-tech thriller, based on the comic book by Shirow Masamune, is lauded as one of the leading Japanese animation films of all time.
Universal Classic Monsters Collection (Box Set (Steelbook)) [Blu-ray]
$23.99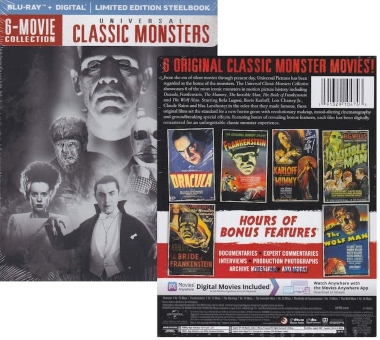 Universal Classic Monsters is a media franchise based on a series of horror films primarily produced by Universal Pictures from the 1930s to the 1950s.
The Lords of Salem (Steel Book) [Blu-ray]
$7.99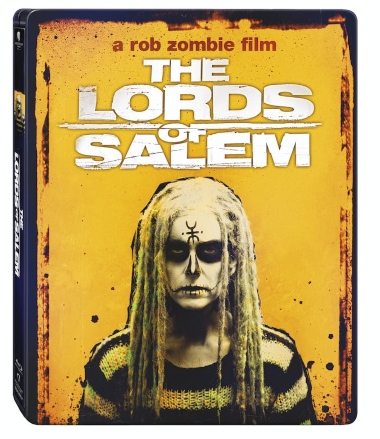 THE LORDS OF SALEM tells the tale of Heidi (Sheri Moon Zombie of HALLOWEEN), a radio station DJ living in Salem, Massachusetts, who receives a strange wooden box containing a record, a "gift from the Lords." Heidi listens and the bizarre sounds within the grooves immediately trigger flashbacks of the town's violent past. Is Heidi going mad, or are the "Lords of Salem" returning for revenge on the modern-day town?
Split [DVD]
$3.99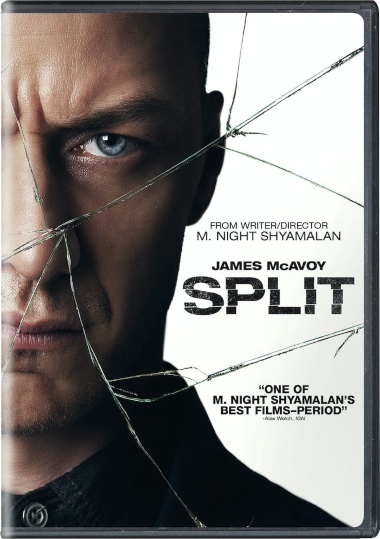 M. Night Shyamalan returns with an original thriller that delves into the mysterious recesses of one man's fractured, gifted mind. Though Kevin (James McAvoy) has revealed 23 personalities to his psychiatrist, there remains one still submerged who is set to materialize and dominate all the others. Compelled to abduct three teenage girls, Kevin reaches a war for survival among all of those contained within him—as well as everyone around him—as the walls between his compartments shatter apart.
4K UHD Deals - 2 For $22
The Big Lebowski (20th Anniversary 4K Ultra HD + Digital) [UHD]
$12.99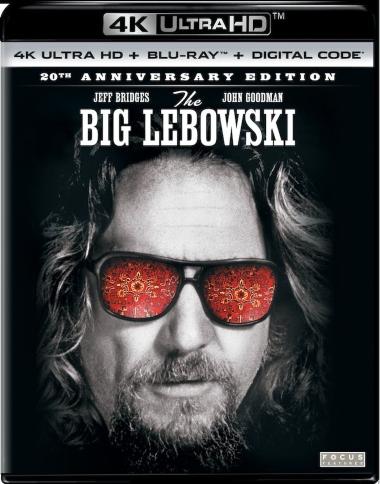 From the Academy Award®-winning Coen brothers, The Big Lebowski is a hilariously quirky comedy about bowling, a severed toe, White Russians and a guy named…The Dude. Jeff "The Dude" Lebowski doesn't want any drama in his life…heck, he can't even be bothered with a job. But, he must embark on a quest with his bowling buddies after his rug is destroyed in a twisted case of mistaken identity.
King Kong (4K Ultra HD) [UHD]
$14.99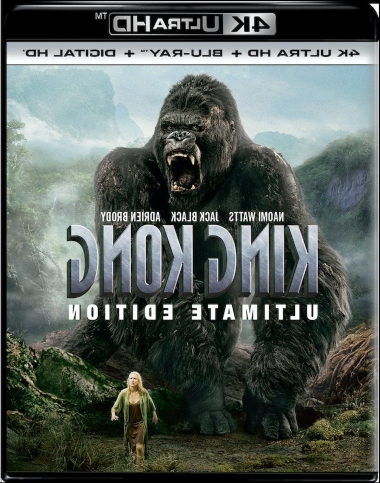 Naomi Watts, Jack Black and Adrien Brody star in this spectacular film filled with heart-pounding action, terrifying creatures and groundbreaking special effects. Get ready for breathtaking action in this thrilling epic adventure about a legendary ape captured on a treacherous island and brought to civilization, where he faces the ultimate fight for survival.
Despicable Me (4K Ultra HD) [UHD]
$14.99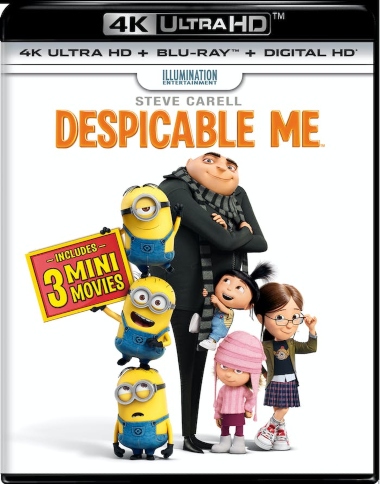 Supervillain Gru, a man who delights in all things wicked, hatches a plan to steal the moon. Surrounded by an army of little yellow minions and his impenetrable arsenal of weapons and war machines, Gru prepares to vanquish all who stand in his way. However, nothing in his calculations and groundwork has prepared him for his greatest challenge: three adorable orphan girls who want to make him their dad.
Despicable Me 2 (4K Ultra HD) [UHD]
$12.51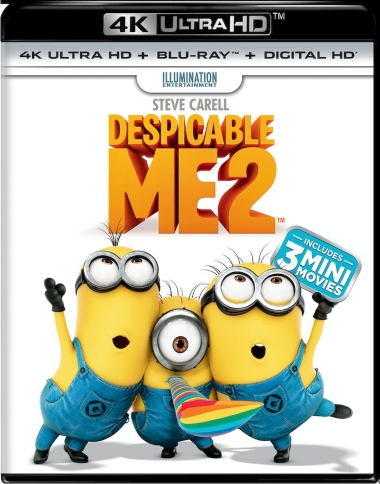 Gru, his adorable daughters, and mischievous Minions return with an unforgettable cast of new characters in this blockbuster sequel to the global phenomenon. Just when Gru gives up being a supervillain and becomes a superdad, the League of Anti-Villains recruits him to track down a new criminal mastermind and save the day. Working with secret agent Lucy Wilde, Gru teams up with the wildly unpredictable servants and must figure out how to maintain his identity while also maintaining his duties as a father.
The Secret Life of Pets (4K Ultra HD) [UHD]
$13.99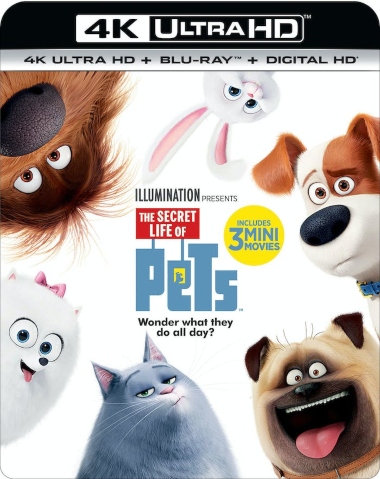 What do your pets do when you're not home? When their owners leave for the day, pets from the building gossip with their friends, satisfy their sweet tooths, and throw outrageous parties. But when a pampered terrier (C.K.) and his unruly new "roommate" from the pound (Stonestreet) get lost in the urban jungle of New York City, they must put aside their differences to survive the epic journey back home.
The Secret Life of Pets 2 (4K Ultra HD) [UHD]
$13.99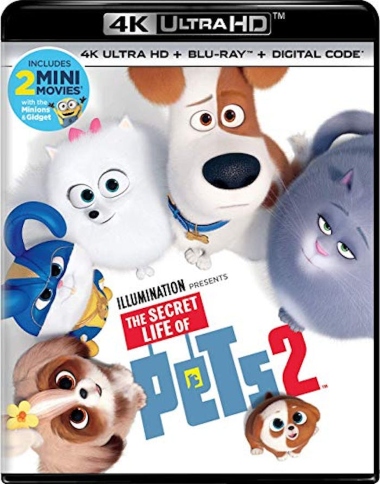 The Secret Life of Pets 2 continues the story of Max (Patton Oswalt), Gidget (Jenny Slate), Snowball (Kevin Hart) and the rest of the gang as they take on new adventures and are pushed to find the courage to become their own heroes.
Hot Deals on TV Drama
Downton Abbey: The Complete Series [DVD]
$28.99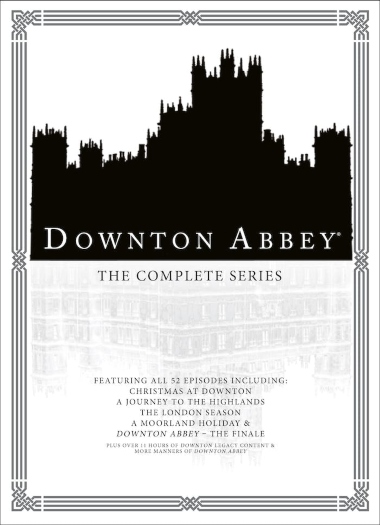 Enjoy all six seasons of the multi-award-winning hit series in this special edition box set, which offers all the highs and lows, joy and sorrow, that Downton Abbey viewers across the globe have grown to love. Featuring all 52 episodes and over 11 hours of bonus features, this is the collection for the most ardent Downton fan.
Centennial: The Complete Series [DVD]
$9.99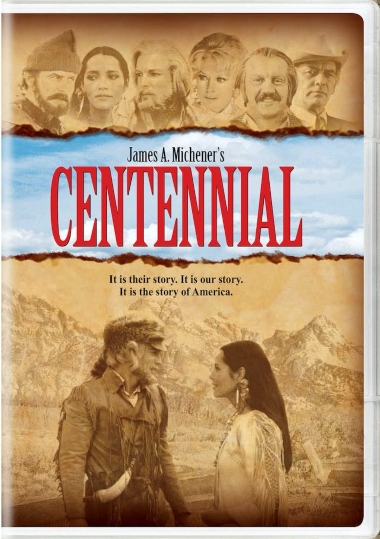 Journey to the Wild West in the sweeping, sensational epic drama Centennial: The Complete Series! Relive the grand hopes, dreams, loves, and adventures of generations of residents in Centennial, Colorado - from their risky attempts to establish a settlement in 1795 through the politics and power plays of the 20th century. With over 26 TV hours of content on DVD for the first time.
Suits: The Complete Series [DVD]
$48.99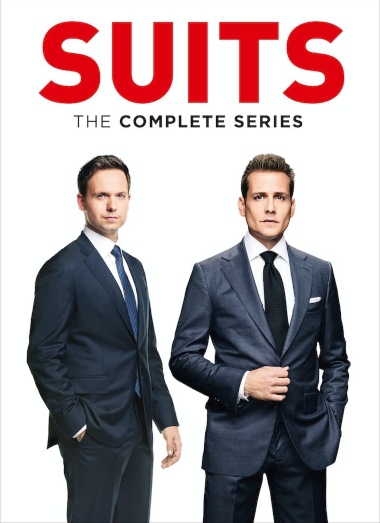 Suits is an American legal drama television series created and written by Aaron Korsh. It premiered on USA Network on June 23, 2011, produced by Universal Content Productions.
The Magicians: The Complete Series (Box Set) [Blu-ray]
$48.99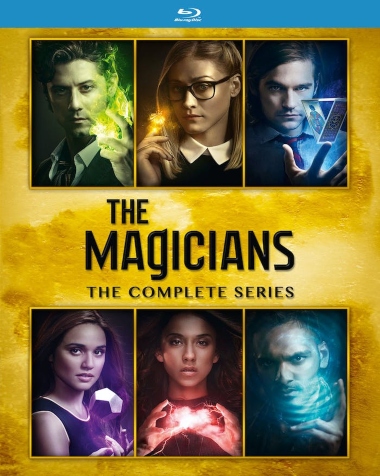 The Magicians is an American fantasy television series that aired on Syfy and is based on the 2009 novel of the same name by Lev Grossman. In the show, students at a secretive school of magic find that the magical world is more dangerous than they realized.
Some Q&As
Who is GRUV owned by?
GRUV.com is owned and operated by Universal Pictures Home Entertainment. And Universal Pictures Home Entertainment is the home video distribution division of American film studio Universal Pictures, owned by the NBCUniversal Film and Entertainment division of NBCUniversal, which is owned by Comcast.