About Neiman Marcus Group, Things You May be Interested in.
2022-08-04
The Neiman Marcus Group(NMG) is a luxury department store operator. In addition to 37 Neiman Marcus stores, the company operates two Bergdorf Goodman locations in Manhattan, 5 Neiman Marcus Last Call outlet stores and a dedicated website; and Horchow, a home accessories merchant.


Neiman Marcus is a Dallas-based luxury retailer, providing customers access to exclusive and emerging brands, anticipatory service, and unique experiences since 1907. Neiman Marcus is NMG signature retailer, selling women's, men's, and children's apparel, handbags and accessories, designer jewelry and precious jewels, and home and gift galleries. Each day, Neiman Marcus digitally connects with customers worldwide while delighting them with exceptional experiences across a physical 37-store presence in the U.S. From delectable dining and indulgent beauty services to bespoke experiences and exclusive products, there's something for everyone.
Some Tips for Shopping & Saving on Neiman Marcus
Register for News and Sales. If you've been following the sales, you can sign up for your email to get all the great deals that Neiman Marcus has to offer. You'll get Last Call Clearance sales alerts and you can sign up for free giveaways for a chance to get that stylish outfit you've always wanted.
Check for sales. Most online stores have this option on their home page, and Neiman Marcus is no exception. Huge sales banners are happening all the time, just waiting for you to click on them. It's definitely worth the time, as you can get some great deals from seasonal sales. You can search for items by designer, category and size to make your shopping spree even easier.
Shipping & Return Policy. Neiman Marcus offers free shipping on all orders. Eligible merchandise may be returned FREE if received within 15 days of the delivery date. A return fee of $9.95 will apply for: all clearance items, all items returned after 15 days of delivery, and items marked as "Return Fees Apply." In this case, you can return your unwanted items to a Neiman Marcus store. That way, you won't have to pay the return shipping cost and you should be able to sidestep the $9.95 return fee.
Some Popular Items on Neiman Marcus
Shop and earn a $50-$500 gift card with regular-price purchase & code SUMMERNM. Here are some recommendations.

Burberry Luka Vintage Check Shirt $490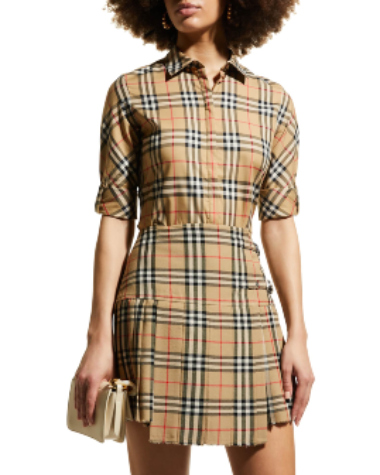 Approx. length: 29" size 8. Spread collar;
Button front.
Long sleeves with roll-tab cuffs.

Tory Burch Striped Plaited-Rib Pleated Skirt $428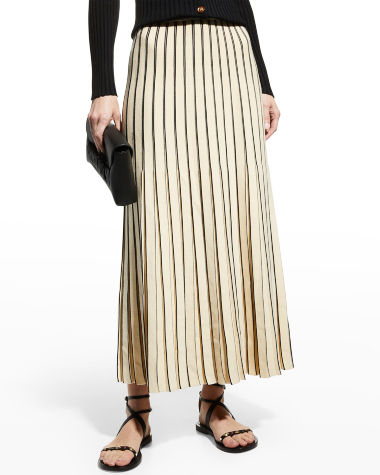 Sits high on the hips.
Hem falls below the knee.
A-line silhouette.
Pull-on style.

MCM Klara Medium Monogrammed Leather Clutch Bag $480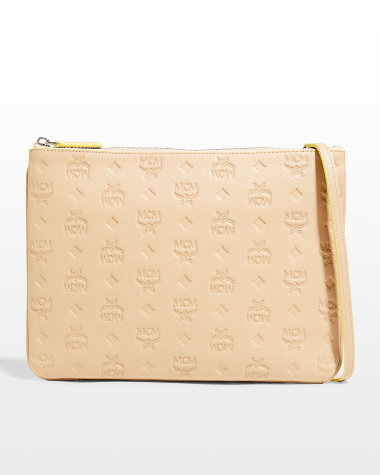 MCM pouch clutch bag in monogrammed leather.
Removable crossbody strap with 22 1/2"-25 1/2" drop.
Zip top closure.
Exterior, zip pocket at back.
Interior, cotton lining.
One zip pocket.

Maison Francis Kurkdjian 2.4 oz. Baccarat Rouge 540 Eau de Parfum $325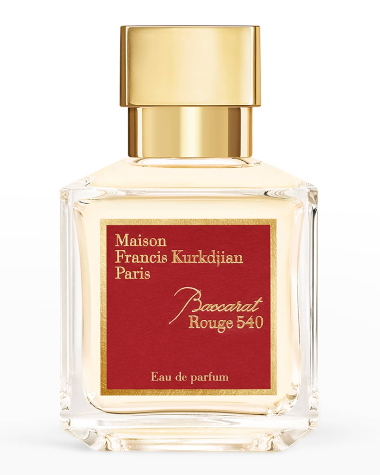 Luminous and sophisticated, Baccarat Rouge 540 lays on the skin like an amber, floral, and woody breeze. A poetic alchemy. A graphic and highly condensed signature.

La Mer 0.5 oz. Genaissance de La Mer Eye and Expression Cream $495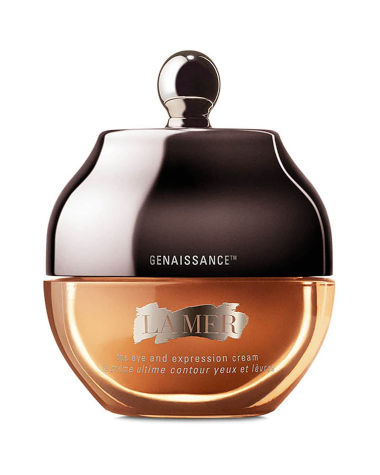 This sumptuous, renewal-accelerating eye treatment helps transcend visible signs of time, softening the look of dark circles, puffiness and fine lines. Expression areas such as the forehead, smile and laugh lines are visibly plumped and smoother. With healing hydration and the Filler Ferment, an ageless transformation unfolds. A sea-stone inspired massage tool cools and soothes.



Bergdorf Goodman is a premier retailer in New York City known for its high-luxury merchandise, which includes women's couture and designer apparel, contemporary sportswear, handbags, shoes, cosmetics, men's clothing and accessories, precious and designer jewelry, decorative home accessories, fine china, crystal and silver, children's apparel and gift items. These two Bergdorf Goodman stores are landmark locations on iconic Fifth Avenue in New York City. The elegant, meticulously designed and decorated and visually stunning stores are tourist attractions and have been featured in numerous films and television shows.
Some Popular Items on Bergdorf Goodman
Bergdorf Goodman recently had designer sale: up to 75% off . Now is a great time to shop and save money! Here are some product recommendations.

Brandon Maxwell Off-the-Shoulder Ribbed Wool Sweater Gown $1,995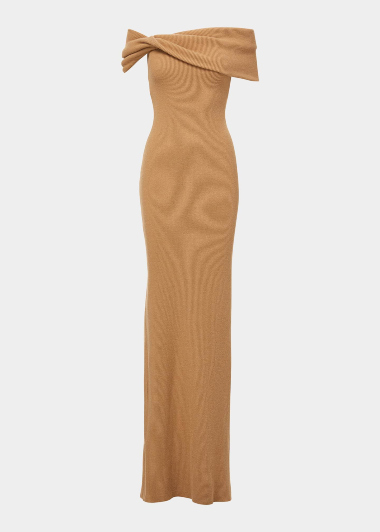 Foldover off-the-shoulder neckline.
Short sleeves.
Column silhouette.

Etro Floral-Print Silk Straight-Leg Pants $1,480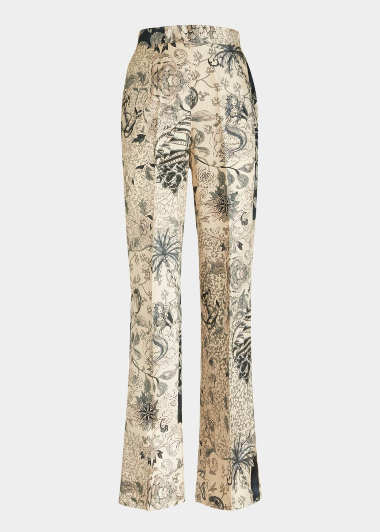 Full length.
High rise.
Straight legs.

Eres Escapade Straw Bag $485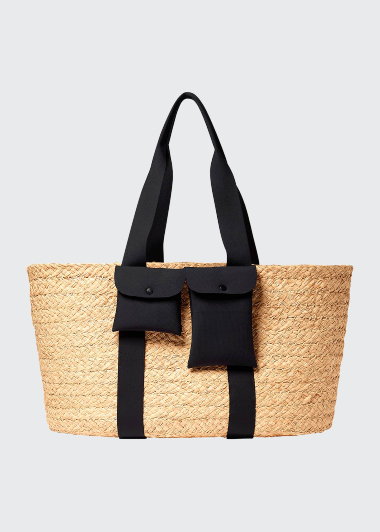 Eres "Escapade" straw basket bag features two functional pockets in peau douce fabric.
Flat top handles.
Open top.



Horchow offers high end furniture and home decor with a focus on modern, trendsetting style that fits into a variety of home designs. In addition to furniture, they also offer dining room and kitchen goods and gourmet delights.
Some Popular Items on Horchow
Horchow now has up to 30% off entire store. If you're thinking about what items you need to buy, here are some suggestions, shop now!
Four Hands Garson Outdoor Dining Chair $1070
NOW 30% Off: $749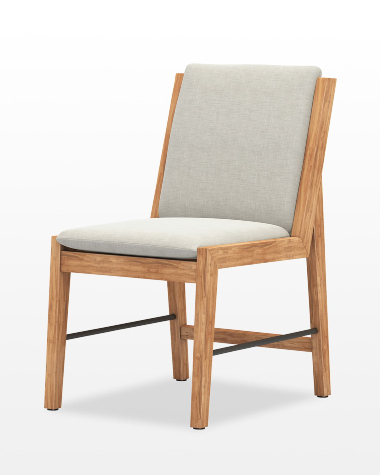 Outdoor dining chair made of teak with Olefin cushions.

Four Hands Selah Small Outdoor Coffee Table $1715
NOW 30% Off: $1200.50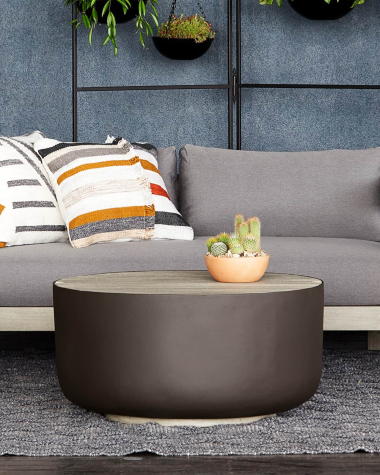 Ships from vendor. Coffee table is made of aluminum/teak. For outdoor use.

Celeste Crystal Mini Lamp $530
NOW 30% Off: $371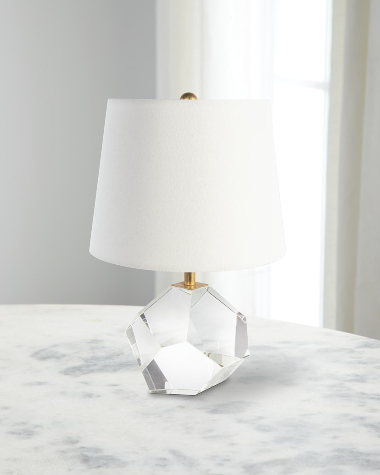 Steel table lamp with hand polished faceted clear crystal base. Uses one 40-watt bulb.

Miranda Kerr Champagne Flutes, Set of 2 $55
NOW 30% Off: $38.50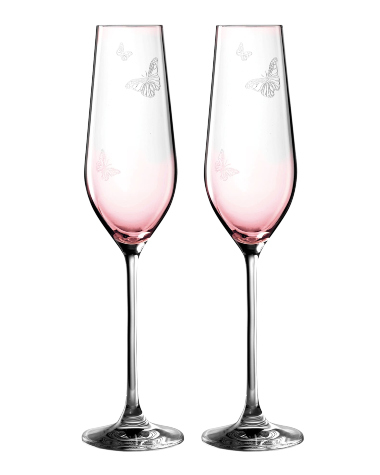 Elegant and chic, the glassware range features the model's signature butterfly detail. From the sophisticated shape to the beautiful etching, Miranda has specifically designed a stemware and giftware range to reflect her feminine, classic and relaxed sense of style, ranging in design which are clear in color, to lightly sprayed with pink to give a cool blush finish.

Shopping tips are here. For more information please follow our website CouponFeature.com.
Some Q&As
What businesses are included in The Neiman Marcus Group?
The Neiman Marcus Group is an omni-channel retailer with stores operating under the Neiman Marcus, Bergdorf Goodman, and Last Call names as well as the online direct-to-consumer business operated through websites listed above. The Company operates 37 Neiman Marcus Stores across the United States and two Bergdorf Goodman stores in Manhattan. The Company also operates five Last Call locations.
When was The Neiman Marcus Group founded?
Since 1907, the first Neiman Marcus store in Downtown Dallas has been serving customers.
In 1972, Bergdorf Goodman, founded in 1899, was acquired by Carter Hawley Hale, the then-owner of Neiman Marcus.
In 1987, Neiman Marcus Group was formed with the specialty store divisions of Carter Hawley Hale, which included the operations of Neiman Marcus Stores, Bergdorf Goodman and NM Direct.
Neiman Marcus Group is currently owned by PIMCO, Davidson Kempner, Sixth Street and JP Morgan Asset Management.