Top 10 End of Summer Vacation Ideas and Deals of 2022
2022-07-28
Summer is a great time to travel, but due to the impact of the COVID-19, many people have not traveled for a year or two years. With travel really opening up again this summer,people are really eager to get out for a happy vacation and already to make a travel plan now! I've made some research and are listing top 10 hot and discounted end of summer vacation ideals which i believe will give you some guides for your summer travel.
Top 1 Vacation Idea:
Hawaii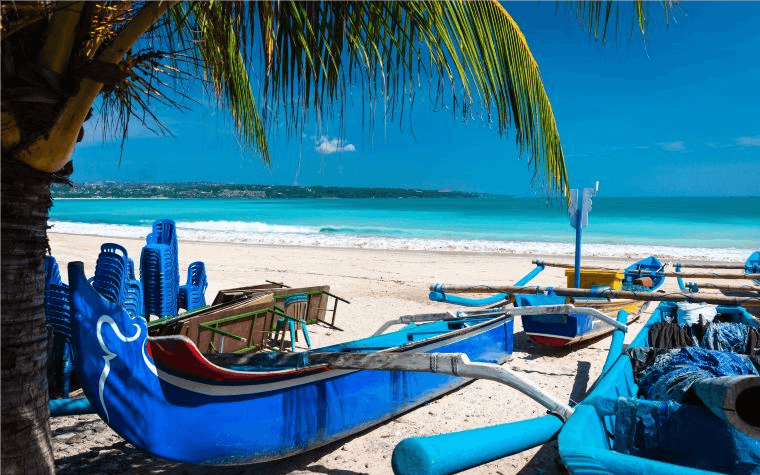 Hawaii is a state/province in United States. Home to cities such as Honolulu, Kahului, and The Big Island (Hawaii island), there's no shortage of things to do and see here. With lush landscapes, stunning ocean views, and colorful culture, the Rainbow State offers excitement to suit every traveler's unique taste. Then, find a resort that feels like home. Whether you're looking for a tropical beach party or a romantic, serene getaway, you'll find it at one of Hawaii's remarkable resorts.
Stay:OHANA Waikiki East by Outrigger, The Royal Hawaiian a Luxury Collection Resort Waikiki, Park Shore Waikiki.
Eat: Sweet E's Cafe, Highway Inn Restaurant at Kaka'ako, Leonard's Bakery.
Do:Snorkeling, Dolphin watching, experiencing local culture, parasailing, night fishing.
Recommended Deals:
Save on some of the best Hawaii vacation deals available with Southwest Vacations®: Up to 35% off
Hot Hotel Offer: Up to 50% off. Only valid to 8/21.
Book on Avis.com to find the best rates, guaranteed! Save up to 35% with their Pay Now rates.
Cancun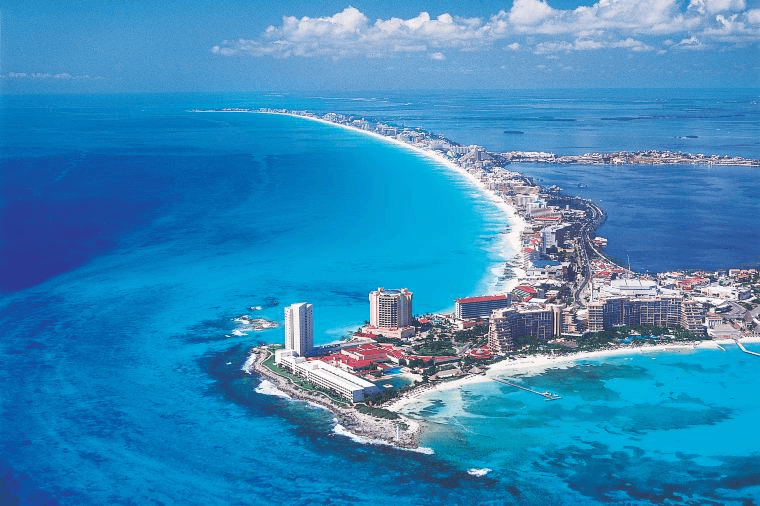 As one of the first planned tourist cities in the world, Cancun is wholly dedicated to the pleasures of a sun and sand vacation. On the Caribbean coast of Mexico's Yucatan peninsula, Cancun boasts fine white sand beaches and warm turquoise water. The Hotel Zone is just what it sounds - - hotels , dining and shopping, geared towards international tourists, cruise ship passengers and all-inclusive vacation resorts. To add a bit of adventure to your vacation, venture out into the city to go on a Jeep safari, visit Mayan ruins, swim with dolphins at an adventure park or explore offshore for a boat trip.
Stay:JW Marriott Cancun Resort & Spa, Oh! the Urban Oasis, The Royal Islander – An All Suites Resort.
Eat:Fantino, Hard Rock Cafe, Sushi Go.
Do:snorkeling.
Recommended Deals:
Hot Hotel Offer: Up to 50% off. Only valid to 8/21.
Save up to 10% on low rates.
Save up to 35% off when you Pay Now.
Bali, Indonesia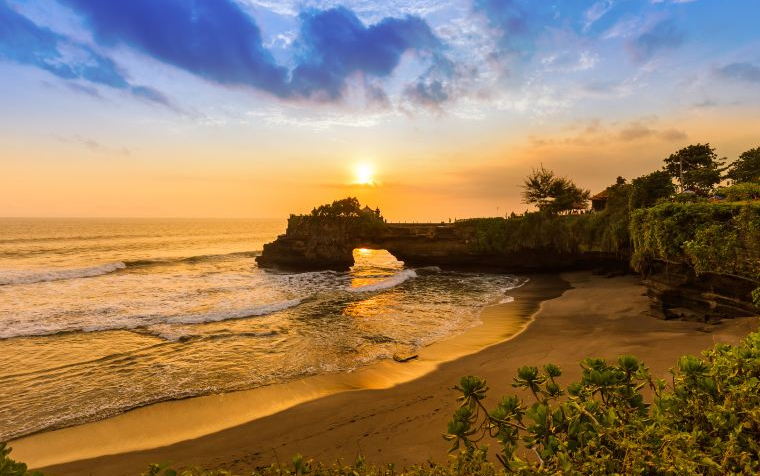 Bali is one of the most famous of Indonesia's "thousand islands", with its sandy beaches, world-class surf spots and spectacular underwater views. A wealth of entertainment venues, restaurants, cafés and spas of all grades await vacationers. It is dotted with rural farmhouses, forest grasslands and deep emerald valleys full of rapids. There are two active volcanoes in the north, adding an air of mystery and natural extravagance. There are a number of elegant and exquisite villas hidden within the island, while the luxury beach resorts are a top choice among honeymooners.
Stay: The Anvaya Beach Resort Bali, Merusaka Nusa Dua, Legian Beach Hotel Bali.
Eat: warung chef bagus, Celsius cafe,Pundi-Pundi,Wahaha Jimbaran.
Do: Bali Swing,Ayung River Rafting,Visit Bali Safari and Marine Park.
Recommended Deals:
Blue Lagoon Snorkeling and Tanah Lot Tour From $128.58
Bali Jungle Swing-White Water Rafting Experience From $71.80
Santorini,Greece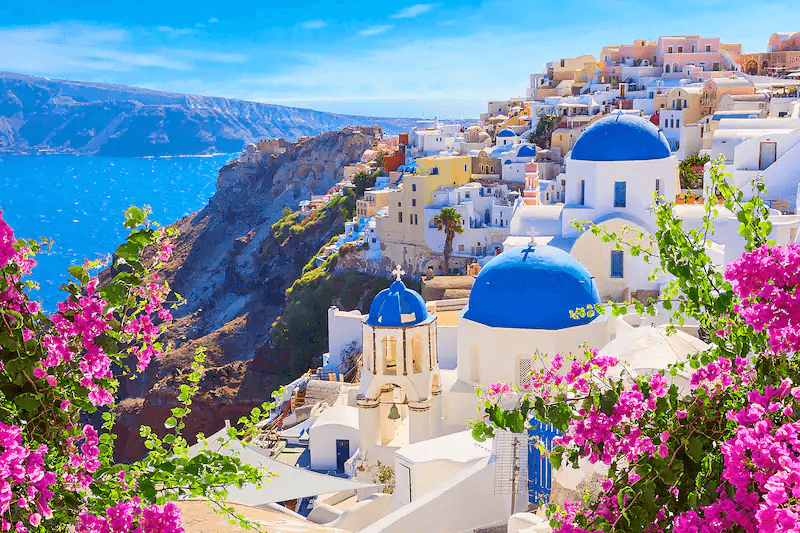 The famous blue church domes on Santorini Island are instantly recognizable. Set high above the blue waters of the Aegean Sea, Santorini is a timeless wonder. The cliffs drop down some 300 m, making the towns and buildings seem precariously perched close to the sheer edge. A central lagoon formed when the volcanic caldera collapsed in a massive eruption some 3600 years ago. Today Santorini is a renowned tourist destination. Quaint villages and Mediterranean architecture make for stunning photos. The sunsets are incredible.
Stay:Fira Backpackers Place, Pearl on The Cliff Hotel & Suites, Rocabella Santorini Hotel & Spa.
Eat:Katina Fish Tavern, Zotos,Cesare,Argo Restaurant.
Do:Cycling around the island,Donkey ride, the sunset watching.
Recommended Deals:
Tour of Caldera on Traditional Boat & Bus Transfer From $67.60.
Apanemo Hotel & Suites from $350 (Breakfast included).
Blu Rooms from $226 (Breakfast included).
Coronado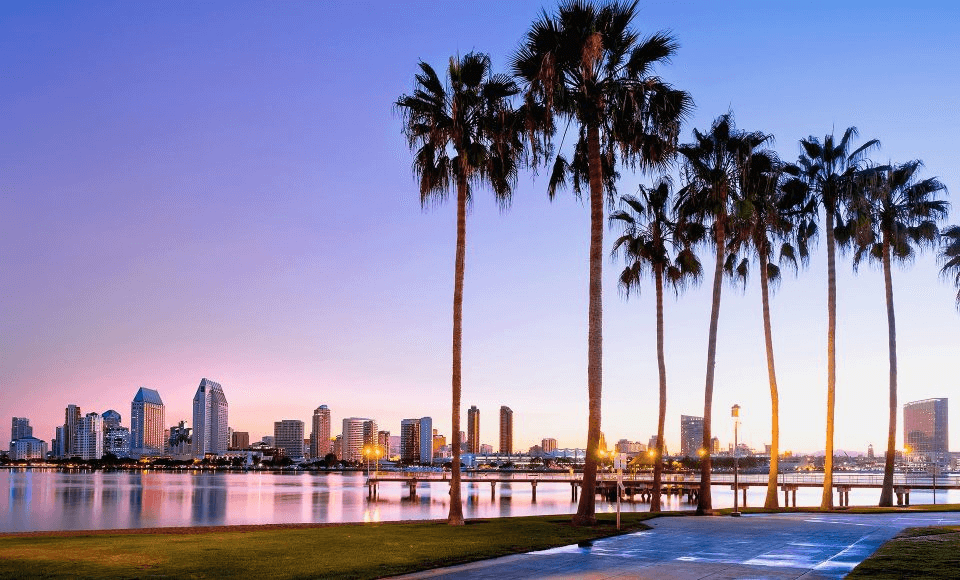 Coronado is a California resort city on a peninsula in San Diego Bay. It's known for the grand Victorian Hotel del Coronado, which opened in 1888. Across from the hotel, the wide, flat Coronado Beach draws surfers and sunbathers. Its western stretch includes the leash-free Coronado Dog Beach. The Coronado Ferry Landing has shops, restaurants and a small beach. Nearby, Centennial Park offers San Diego skyline views.
Stay:Loews Coronado Bay Resort, Coronado Island Marriott Resort & Spa, Best Western Plus Suites Hotel Coronado Island.
Eat:Saiko Sushi, Il Fornaio, Nado Gelato.
Do:USS Midway Museum visiting.
Recommended Deals:
San Diego 2-hour full bay cruise From $37.00
USS Midway Museum Admission Ticket from $23.00
San Diego Tour: Hop-on Hop-off Trolley from $46.00 per adult.
Save up to 35% on your car rental reservation from Budget when you select Pay Now.
Aruba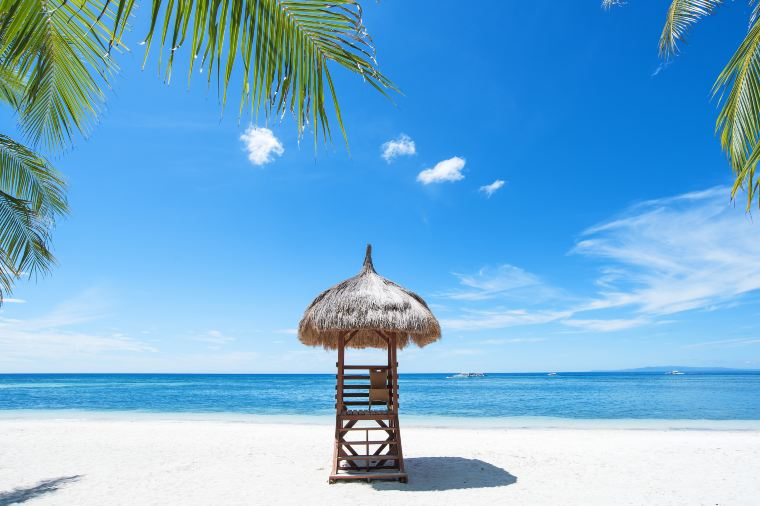 Aruba is a country/region in North America. Famous for cities such as Palm Beach, Oranjestad, and Eagle Beach. The quintessential Caribbean island, Aruba is all sun and sea and stretches of powdery sand. Time slows to a languid pace here as you linger over a tropical drink or bob serenely in the water; only the parrotfish are in a hurry. Oranjestad's pastel facades of landmarks and shops boost the capital city's playful vibe. Scout out a shady hammock—the perfect spot for a nap—as the crashing waves of turquoise water create a soothing soundtrack.
Stay:Bucuti & Tara Beach Resort Aruba, Hyatt Regency Aruba Resort Spa and Casino, Manchebo Beach Resort & Spa.
Eat: Quinta del Carmen, Bugaloe Beach Bar & Grill, Gasparito Restaurant.
Do: Go horseback riding down the beach, Visit the Natural Pool, Enjoy pristine white-sand beaches.
Recommended Deals:
Savings up to $300 in Riu Palace Aruba - All Inclusive
Riu Palace Antillas --savings up to $300 and Up to $897 in resort credits.
Hot Hotel Offer: Up to 50% off. Only valid to 8/21.
Save up to 35% on your car rental reservation from Budget when you select Pay Now.
Mexico City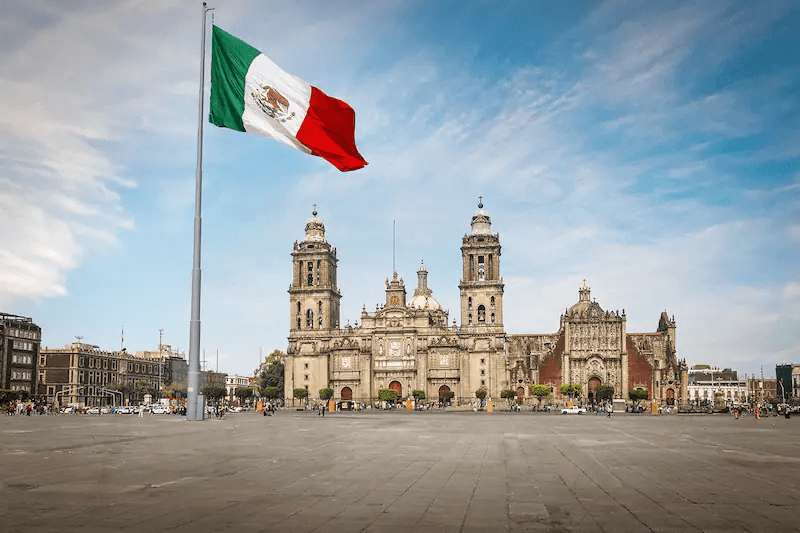 Mexico City often gets unfairly excluded from the mix of great North American travel destinations, but travelers here invariably discover the Distrito Federal offers countless surprises. The formidable pre-Columbian city of Teotihuacan, located just outside the city, rivals the Pyramids of Egypt in size, beauty and historic importance. The Centro Historico, home to the Aztec Templo Mayor, is a highlight for vacationers who simply enjoy walking through the Zócalo, the world's third largest square behind Moscow's Red Square and Beijing's Tiananmen Square. Also atop many visitors lists of things to do is the Chapultepec park, complete with a zoo and many museums, including the National Museum of Anthropology, was regarded as one of the world's most important museums dedicated to the field.
Stay: Best Western Majestic, Sheraton Mexico City Maria Isabel, NH Collection Mexico City Reforma.
Eat:Suntory,El Cardenal,Cielito Querido Cafe.
Do:Plaza de la Constitucion visiting
Recommended Deals:
Wave hello to Mexico. Save up to $200 on your vacation package.
Hotel Parque España from $97 with free cancellation and no prepayment needed.
Orlando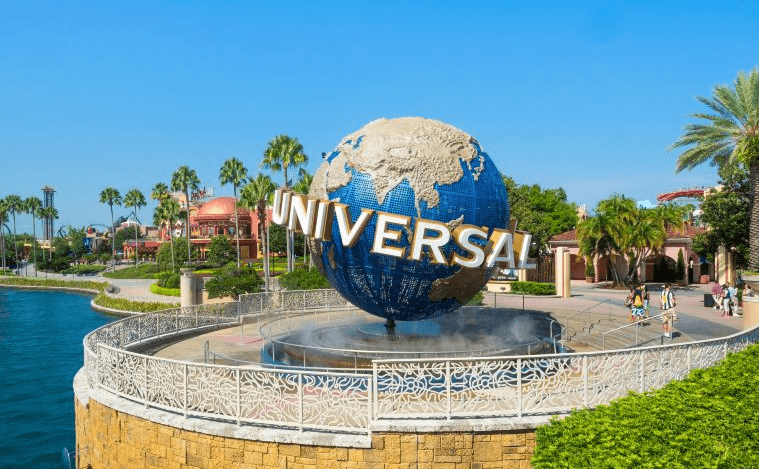 Orlando is reputed for being the number one tourist destination in the US and home to seven of the world's top theme parks, Kennedy Space Center on Cape Canaveral, dozens of golf courses, and unique wilderness., It's no surprise that every year tens of millions of tourists flock to this sunny Florida city for their dream vacations. Orlando is also the home to so many attractions and exciting experiences. Fun for the whole family, visitors can step back in time in Old Town Kissimmee, learn about Florida's native animals in Exotic Animal Experience, paddleboard your way to the beautiful Wekiva Island, be curious in Orlando Science Center, or watch the knights battle it out at Medieval Times dinner show.

Stay:TownePlace Suites by Marriott Orlando at SeaWorld, Rosen Inn Lake Buena Vista.
Eat:Panda Express ,Chuan Lu Garden, Hard Rock Cafe Orlando.
Do: Have fun in Walt Disney World,Universal Orlando Resort,Kennedy Space Center
Recommended Deals:
Universal Orlando Resort Ticket From US$ 144.25
Kennedy Space Center Visitor Complex Admission Tickets from US$ 80
Getaway Deals--Save at least 15% on local breaks, longer trips, or anything in between.
Save up to 35% on your car rental reservation from Budget when you select Pay Now.
Las Vegas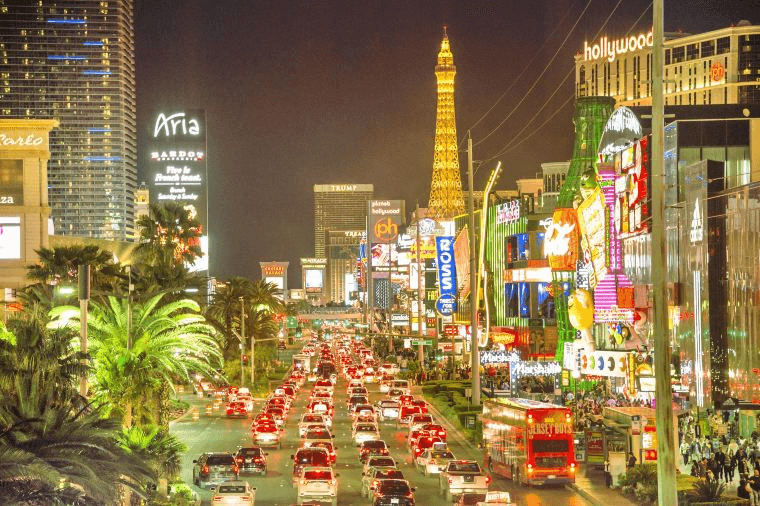 Las Vegas is one of the most popular tourist cities in the world. Vegas is a metropolis, located in the vast Nevada desert with huge hotels and casinos lining the 4.2 miles (6.8 km) Strip. Circus Circus, The Venetian, Mandalay Bay - all those iconic names you've seen in countless Hollywood movies lie within Sin City's borders. If you've seen 'Fear and Loathing in Las Vegas', 'Casino' or 'The Hangover', you'll know what we're talking about. The shows and parties in Las Vegas are some of the most well-known and extravagant in the world - particularly along the Strip. Huge name stars perform regularly at the famous venues here, whether it's live music, comedy or magic. Pool parties and other club nights are legendary.
Stay:The Venetian Resort Las Vegas,The Cosmopolitan of Las Vegas,Trump International Hotel Las Vegas.
Eat: Eiffel Tower Restaurant,Mon Ami Gabi (Las Vegas),Vic & Anthony's Steakhouse(Las Vegas).
Do: High Roller taking, Las Vegas strip visiting.
Recommended Deals:
Southwest Vacations® has some of the very best Las Vegas vacation deals available.
The High Roller Observation Wheel at The LINQ tickets from $29.99
Getaway Deals--Save at least 15% on local breaks, longer trips, or anything in between.
Niagara Falls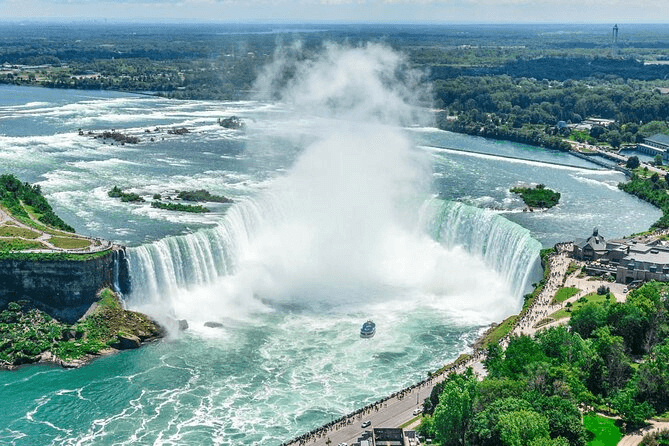 Niagara Falls is a city on the Niagara River, in New York State. It's known for the vast Niagara Falls, which straddle the Canadian border. In Niagara Falls State Park, the Observation Tower, at Prospect Point, juts out over Niagara Gorge for a view of all 3 waterfalls. Trails from the Niagara Gorge Discovery Center lead to other viewpoints. The Aquarium of Niagara is home to Humboldt penguins, seals and sea lions. Known for its jaw-dropping scenic beauty, thundering roars and shimmering rainbows, Niagara Falls has captivated millions of visitors.
Stay: Sheraton Niagara Falls, Fairfield Inn & Suites by Marriott Niagara Falls.
Eat: Hard Rock Cafe, Fortuna's Restaurant & Banquets, Gadawski's Restaurant.
Do: Take the "Maid of the Mist" cruise.
Recommended Deals:
Save up to 35% on your car rental reservation from Budget when you select Pay Now.
Receive $10 off the base rate when you spend $175 or more on your next car rental of 3 days or more.
Niagara Falls American Side Highlights Tour from USA From $129.95
Niagara Falls All-American Tour (Small Group max 6) From $114.00
Above are all of the top 10 end of summer vacation ideas. Want to know more about the best hotels, the best restaurants, the cheapest flights or others else? Visit our Couponfeature.com and find what you like.
Some travel essentials, maybe you need
1.Backpacks
2.Sunglasses
3.Mosquito repellent
4.Power bank
5.Mask
6.Sunscreen
7.BAND-AID
8.Neck Pillow
9.Beach Towel
10.Mini Fan
Sale price: CAD 71.84
Original price:CAD 143.70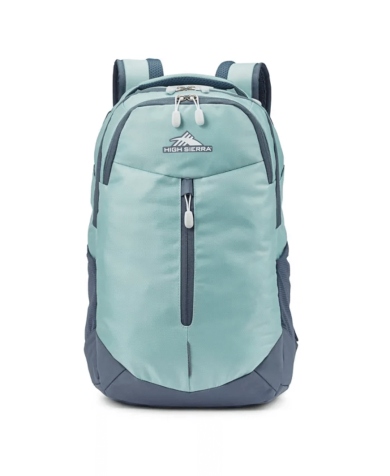 Superior storage to carry what moves you. This backpack combines good looks and functionality which holds your travel essentials.
Sale price $47.50
Original price $95.00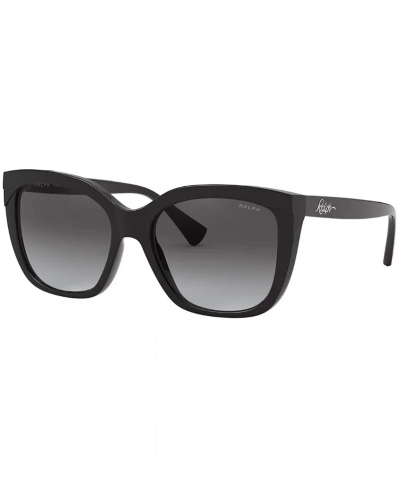 Trendy and fashionable looks in vibrant colors, Ralph captures the spirit of Ralph Lauren with an attitude. Designed for young women looking for great design at an accessible price.
US $0.31 - 0.43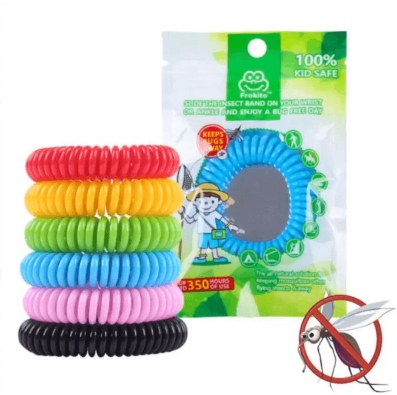 Nasty mosquitoes are everywhere. In order to prevent you from being bitten by mosquitoes, you can wear a mosquito repellent band.
4.Cell Phone Power Bank 10000mah
US $9.32 - 11.47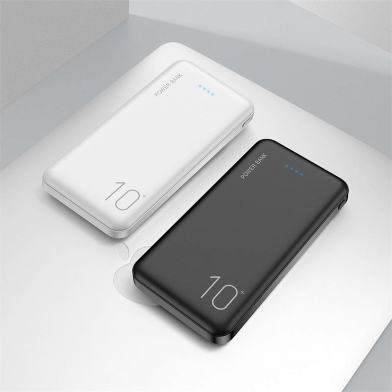 This power bank is easy to carry and has a large capacity for charging cell phones and tablets. It is convenient to carry it with you when you are go on a trip.
US$14.99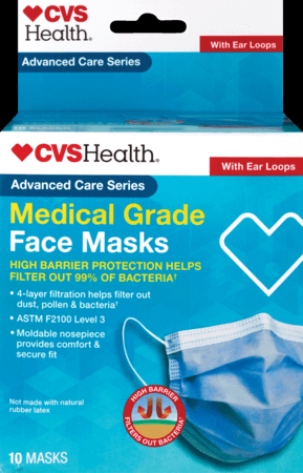 This CVS Health® Medical Grade Face Mask has four layers of protective materials that quickly filter out particulates from the air to help protect you from being exposed to dust, pollen and bacteria.
6. Clear Sunscreen Stick SPF50+
$29.00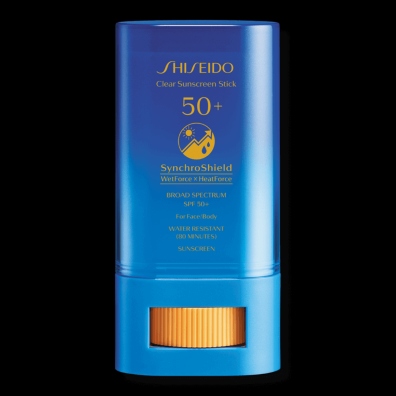 Shiseido's Clear Sunscreen Stick SPF 50+ is an award-winning, clear sunscreen stick with broad-spectrum SPF 50+ that can be re-applied anytime, anywhere, over or under makeup.
$2.99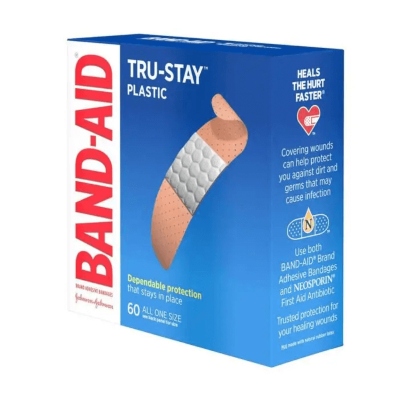 BAND-AID® Brand TRU-STAY™ Plastic Bandages offer comfortable, everyday protection of minor cuts and scrapes. These BAND-AID® Brand Adhesive Bandages provide dependable protection. The MICROVENT® backing of these plastic bandages provide superior breathability. These BAND-AID® Brand TRU-STAY™ Plastic Bandages are also made with a unique QUILT-AID™ Comfort Pad that is designed to cushion painful wounds while you heal.
8.Bucky Compact Neck Pillow with Snap & Go - Sea Glass
Sale price:$26.99
Original price:$29.99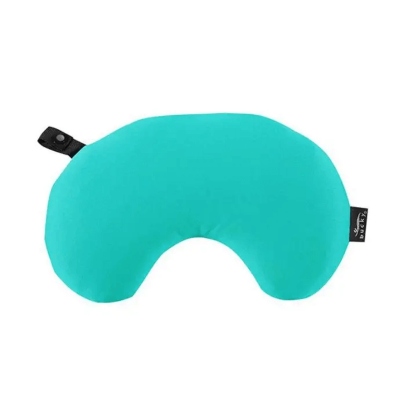 Bucky's Compact Neck Pillow with Snap & Go is your ticket to restful comfort anywhere you find yourself. Unlike memory foam made with chemicals that negatively impact the environment, the Compact Neck Pillow is filled with millet hulls that are eco-friendly, thermo-sensitive, hypoallergenic, and provide optimal neck support.
Sale price:$39.99
Original price:$49.99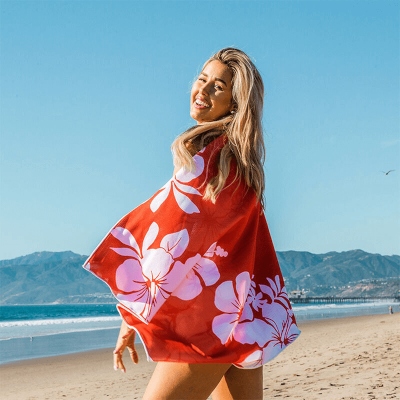 CGear believes that life should be sand-free and that belief has given rise to our most practical product yet - the sand-free beach towel. Whether you've just finished catching some waves, or are napping peacefully in the sun, the last thing you want is your body covered in sand. Their sand-free towel not only provides comfort and drying capabilities, it solves the problem that has plagued beach-goers for years and does so in style so that you can focus on what you do best, enjoy a lazy day at the beach.
$7.90(2000 - 3000 pieces)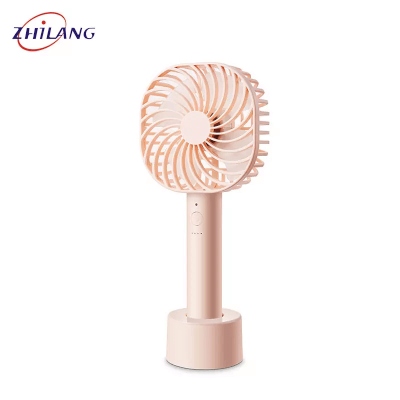 Use this hand mini fan to bring you a cool feeling anytime, anywhere.
Some FAQs
1, When will summer vocation start and end?
Generally from July to September. Summer vacation or summer break is a school break in summer between school years and the break in the school academic year. Students are off anywhere between three weeks to three months.
2, Where should I go for traveling?
Many choices. Above we've listed the top 10 hot summer vocation ideas. See more via our site CouponFeature.com.
3. Which brands will offer summer travel deals?
A lot, such as Trip.com, Booking.com, Avis.com, Southwest Vacation and Cheapoair.com. If you have a summer travel plan, pay attention to these brand websites or sign up for their newsletters early.