Great Father's Day Gifts, Coupon Codes & Deals
2022-06-13
Father's Day is a holiday of honoring fatherhood and paternal bonds, as well as the influence of fathers in society. In Catholic countries of Europe, it has been celebrated on March 19 as Saint Joseph's Day since the Middle Ages. In the United States, Father's Day was founded by Sonora Smart Dodd, and celebrated on the third Sunday of June for the first time in 1910. The day is held on various dates across the world, and different regions maintain their own traditions of honoring fatherhood.
When is the Father's Day
Father's Day is celebrated on the 3rd Sunday in June since being made a national holiday in 1966.
Father's Day 2023 will occur on Sunday, June 18.
Father's Day 2022 will occur on Sunday, June 19.
Father's Day 2021 occurred on Sunday, June 20.
Father's Day 2020 occurred on Sunday, June 21.
How to Save on Father's Day
Around Father's Day each year, many stores will have sales. Before the sales start, you need to make a list of what you want to buy so that you can shop more easily after the sales start. Here are some recommended stores and promotions:
Show your thanks with grill-ready reds & more great wines. Get 35% off with code: DAD35. Valid to 6/21. Shop and save at Macy's now.
iPhone 13 for up to $700 off at AT&T, get a new iPhone for your father. Hurry and get it now!

Wayfair is one of the world's largest online destinations for the home. Get up to 50% off Kitchen & Dining Furniture Clearance.

Get gifts for dad at Best Buy, Choose gifts to fits dad's interests and save up to $100 off.

Find the gifts Dad craves at Lowe's, up to 30% off Father's Day Gifts, come and shop now!

Shop Father's Day gift ideas at ESR and use code: FATHER25 to save 25% off. Come and get your father a wonderful gift.

Father's Day Sale! Save 35% sitewide with code: DAD35, Shop candles at Paddywax. Use code before 6/21.

TV Store Online has a gigantic selection of popular movie and TV paraphernalia for all ages and generations. Get Father's Day Collection 20% off with code: DAD20. Code valid to 6/19.

Father's Day Early Access - get 6 months coffee for Dad for only $99 (typically $127). Use code: FATHERSDAY to get it now! Valid form 6/13-6/20.

Shop Father's Day Gift Guide at D'IYANU. Keep scrolling for styles your Dad, Husband, Boyfriend, and the other Father figures in your life will be happy to receive. Get 15% off any order with code: FATHER22. Use it before 6/30.

INLOVEARTS, a supplier of Clear Stamps, Cutting Dies, Die Cutting Machine and other accessories for crafting. It provides ideas and tools for your artwork, and customs Fabrication for creative life. Use code: DAD619 to get $20 off order over $79. Code valid from 6/7-6/20.

Father's Day pre-sale - $20 off order $149+. Use code: F20 get cosplay costume at EZCosplay.

Get Vitamin Patches for your father at PatchMD. Use code: DAD40 to get 40% off sitewide. Valid to 6/21, hurry up.

Since 2001, E-WIN is starting off as a manufacturer of car seats for luxury sports cars and office furniture. Now 20% OFF Ewin Gaming Chairs & Desks with code: F20. Valid to 6/15, shop now!

Chess.com is the #1 chess destination with more than 70 million members. Use code: KING to save 20% off Father's Day Sale. Valid to 6/20.

Fossil Father's Day Gifting: 30% off Shop & 50% Off Sale. No code needed,ends at 6/20, come and shop now!
Some FAQs
What is the origin of Father's Day?
Father's Day, in the United States, holiday (third Sunday in June) to honour fathers. Credit for originating the holiday is generally given to Sonora Smart Dodd of Spokane, Washington, whose father, a Civil War veteran, raised her and her five siblings after their mother died in childbirth.

Is Father's day the same worldwide?
It is celebrated in Canada, the United Kingdom, and the United States on the third Sunday of June. It is also observed in countries such as Argentina, Canada, France, Greece, India, Ireland, Mexico, Pakistan, Singapore, South Africa, and Venezuela.
How to Choose a Great Gift for Dads?
First, you should assess your budget, if you have a low budget, you can get some diy gifts for your father at Design It Yourself Gift Baskets.
Second, think about how he spends his free time. If your father is a TV watcher, you can get him a new TV at Samsung.
If you're still not sure what to get your father as a gift, here are some suggested items for you:
Mavogel Cotton Sleep Eye Mask ($8.48 at Amazon)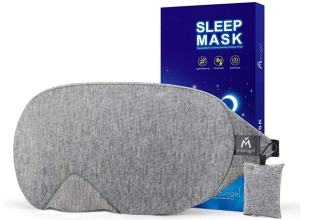 Give Dad some of the best sleep of his life with the best sleep mask of the year. It features a genius nose wire, so it blocks all — and we mean all — of the light. The mask is soft on the eyes and comfortable on the head, and it never so much as budged during the night, no matter our sleep position.

Yeti 26-Ounce Rambler ($40 at YETI)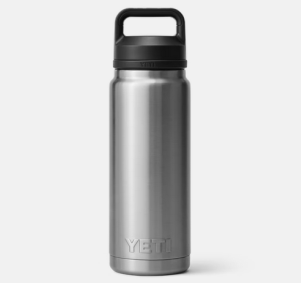 Yeti makes a lot of dad-approved gear, and that includes tough-as-nails drinkware. Case in point: this stainless steel water bottle with double-wall insulation that keeps your hot drinks piping hot and your cold drinks icy cold.
Ryobi One+ Cordless Battery Variable-Speed Jet Fan Leaf Blower ($99 at Home Depot)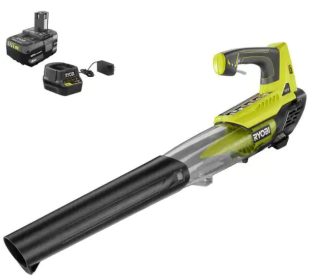 With 2X the power and 50% more run time than the previous model, the RYOBI 18V Lithium plus Jet Fan Blower is perfect for any yard.
Hammer + Axe Wooden Beer Caddy ($9.99 at Target)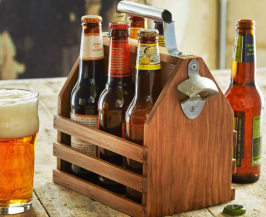 Perfect for tailgating and backyard BBQs alike, this classic wooden beer caddy can accommodate six beer bottles (or baby bottles!) and comes with a built-in metal opener.
Underkini Leather Strap Wine Rack ($28.87 at Etsy)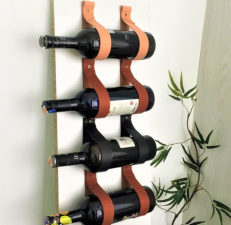 Form and function marry beautifully in this wall-mounted wine storage solution, and that the piece serves as wall decor too.
Here are Father's Day tips for you, save your money with Coupon feature. Get gifts for your father now!!